About Big Path Capital, Impact Investing's Investment Bank
In 2007 the old economy driven by the single gear of profit maximization reached a dead end. It was a moment of reckoning during which Big Path Capital was formed to advance an expansive economy built on natural, social, and financial capital.
Today this new path, conducting business for profit and impact, represents the largest investment opportunity of our era. Enduring value is being created through strategies that leverage the inherent link between natural, social, and financial capital. What was marginal in 2007, today is mainstream.
At Big Path Capital, we are innovative leaders expanding the path for business interests seeking multiple bottom line interests, taking the new economy from the margins to the mainstream, seeing the financial world generate good as it generates returns. As a global firm, Big Path Capital is advancing a sustainable economy connecting mission-driven companies and fund managers with mission-aligned investors.
Michael Whelchel
Michael is Founder and CEO of Big Path Capital. In addition to being CEO, Michael heads the investment banking activities for the firm. In 2007 the old economy driven by the single gear of profit maximization reached a dead end in the financial crisis. It was a moment of reckoning during which Michael left his fifteen-year career in private equity to form Big Path Capital, leveraging the engine of capitalism for an expansive economy built on natural, social, and financial capital.
Recognizing that impact investing isn't just a different way of investing but a superior way of deploying capital, Michael is committed to challenging the status quo and to raising the expectation of capital.  In this vein, Big Path has created a number of first-in-class initiatives demonstrating SmarterMoney+:  Maximize impact, Maximize return. These include the Five Fund Forum, Impact Capitalism Summit, and Impact & Sustainable Trade Missions.
Michael received his BA summa cum laude, Phi Beta Kappa from the University of the South in Sewanee, TN and received a joint MBA and MEM (Master of Engineering Management) from the Kellogg School of Management, Northwestern University.  Michael is a Kellogg Youn Impact Scholar, an advisory board member of the Croatan Institute and is a member of the Social Venture Network and Net Impact.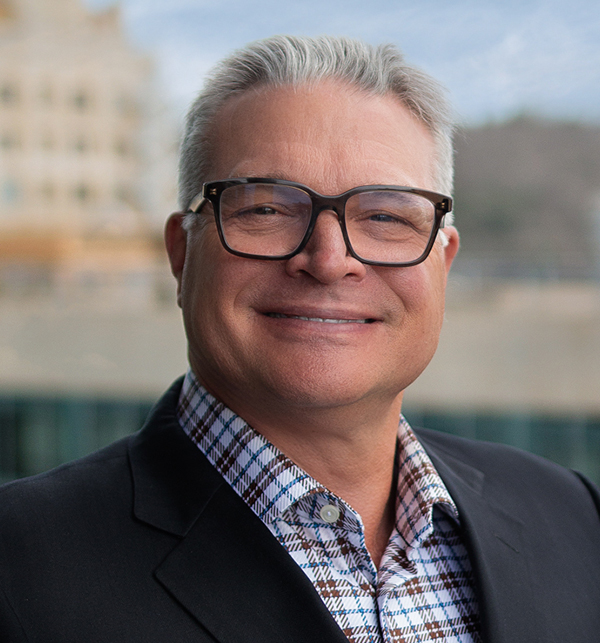 J.D. Dell
J.D. is Managing Director and Partner of Big Path Capital. J.D. heads the fund placement activities for the firm. Mr. Dell has over 20 years experience in private equity, both in raising capital for, and investing in, alternative assets. Mr. Dell joined Big Path Capital as a director in October 2017.
Immediately prior to Big Path, Mr. Dell was a Managing Director with Capview Partners from October 2014 through September 2017 where he was responsible for investor relations wherein he led a team that raised over $110 million of equity capital and secured over  $200 million in debt financing in 2 years for net lease real estate investments. Prior to joining Capview, Mr. Dell was Senior Vice President for Corporate Development and General Counsel for Sellars Absorbent Materials, Inc., a leading producer and distributor of absorbent and wiping products containing recycled fibers from 2010-2014. While with Sellars, Mr. Dell was instrumental in multiple financings for the company, including leading a sale-leaseback financing, which significantly reduced the company's cost of capital and improved its finances. During his tenure with Sellars, Mr. Dell played an integral role on the management team in improving the company's earnings. Prior to Sellars, Mr. Dell served as Senior Managing Director at Trammell Crow Company/CBRE from 2005-2010, where he raised over $250 million from institutional investors. He led investments in opportunistic and value-added real estate. Mr. Dell also was a Senior Executive and Partner at Lone Star Funds/ Hudson Advisors, one of the largest alternative private equity funds in the world from 1998-2004. While at Lone Star Funds, Mr. Dell was an instrumental team member in growing the company to over $12 billion assets under management from $1 billion assets under management when he first started. Mr. Dell was in charge of legal, regulatory and compliance matters for Lone Star Funds.
Mr. Dell has been an active volunteer for the Jesuit College Preparatory School of Dallas Foundation, previously serving as Chairman of the Investment Committee and Chairman of the Foundation that oversees Jesuit's endowment through June 2017.
Mr. Dell has been a member of the State Bar of Texas for more than 30 years, and he holds an undergraduate degree, with honors, from Carroll University in Wisconsin and law and masters in accountancy degrees, with honors, from the University of Illinois at Urbana-Champaign.
Adrianne Gordon
Adrianne joined Big Path Capital in 2023 bringing over 15 years of experience in business operations and leadership. She is the former CEO and Partner of Davis Financial Planning successfully exiting after the firm was acquired by a values-aligned national wealth advisor.. Adrianne began there as the Integrator providing alignment across functions under the Entrepreneurial Operating System (EOS) before being asked to take the helm by the firm's founder.
She has served in several operational roles in mission-driven organizations, most of whom utilized EOS, across multiple industries from financial planning to digital marketing. In many cases, she also had additional responsibilities in finance, technology, human resources, or marketing. Adrianne is able to leverage her strategic, facilitation, planning, and tactical skills to address each company's most pressing 'back of the house' needs.
Her career began with the NC Small Business & Technology Development Center where she counseled over 700 companies providing financial analysis, business plan assistance, strategic planning support, and digital marketing recommendations. While there she also managed the state's business disaster recovery loan program which provided over $20M to companies in North Carolina impacted by hurricanes.
Adrianne is active in the certified B Corp community serving in a leadership role with B Local Asheville, mentor to other B Local groups, and founder of the B EOS Network for B corps that use EOS. She holds a Bachelor's degree in psychology from Warren Wilson College and a Master's degree in Business Administration from Western Carolina University.
More information about Adrianne can be found at https://www.linkedin.com/in/adriannegordon.
Christie Lange
Christie has over eight years of experience in financial services. She most recently was with Piper Jaffray in their consumer investment banking team in San Francisco working with companies across a variety of consumer sectors on M&A, private placement, and IPO transactions. Prior to joining Piper Jaffray in 2013, she worked for Lehman Brothers in New York City as an analyst and then post-bankruptcy unwinding Lehman's derivatives portfolio.
Christie received a B.S. in Finance from The Pennsylvania State University and an MBA from Duke University's Fuqua School of Business.
Rebecca Jablonsky
Rebecca has experience supporting the M&A deal process and served as an M&A Execution Assistant at Harris Williams in the Food & Beverage sector.
Prior to joining Big Path, Rebecca was a Client Success Manager at demandDrive, a sales development and demand generation company.
She has experience in B2B sales and managing sales teams in the IT industry.
Graduated from the University of Wisconsin – Eau Claire with a B.A. in Psychology and Organizational Communication
Nick Dell
Nick joined Big Path in 2020. Prior to joining Big Path, Nick spent over four years in the commercial real estate industry both in a brokerage and development capacity. He worked at both Matthews Real Estate Investment Services, a national brokerage company, and JPI, a national multifamily development company. At both firms, Nick's roles relied heavily on business development, due diligence, underwriting and asset evaluation, and transactional services.
Nick received a B.S. in Agricultural Economics with a focus in Finance and Real Estate from Texas A&M University.
Patrick McDonald
Patrick joined Big Path in 2021. Prior to joining Big Path, Patrick was an Investment Banking Analyst for Harris Williams' Healthcare & Life Sciences Group, where he worked with companies across a variety of subsectors on M&A transactions. At his previous firm, Patrick's roles relied heavily on due diligence, financial modeling, and execution support.
Patrick received a B.B.A. in Finance from the University of Notre Dame, where he was a member of the varsity baseball team.
Isabel Whelchel
Isabel joined Big Path in 2022. Prior to joining Big Path, Isabel was a Venture Capital Analyst for Greenspring Associates (acquired by StepStone Group), where she was responsible for sourcing and due diligence efforts on direct, fund-of-fund, and secondary investments. While at Greenspring, Isabelspecialized in impact and diversity fund-of-fund investing.
Isabel received a B.S.B.A. in Business Administration and Global Studies from the Honors College at the University of North Carolina at Chapel Hill.
Kristin Remenschneider
Kristin comes to us with an extensive background in project and event management. She has worked as a project manager, juggling multiple clients and projects, and as an event manager with 20+ events annually. Ranging from large to small, trade shows to corporate, and most everything in between. She has worked on large-scale events such as the Olympics, the ESPN X Games, CES, and AWS. Kristin graduated from Carthage College in Kenosha, WI with a B.A. in Recreation & Resort Management, a self-designed major that she developed and won approval for.